This year at Rock Solid Fitness, we are introducing the All New, "All-In" gym workout plan. When you join the ALL IN gym workout plan at Rock Solid Fitness, you are elevating your fitness journey and experience literally to a whole new level.
Our expert Fitness Coaches all have college degrees in an Exercise-related field, and they will guide you every step of the way.
Here's what you get:
2x/week one-on-one strength training appointments

Monthly postural, range of motion, cardio-vascular conditioning, and strength testing and assessments

Monthly strength training progress reports and charts

High-protein recovery snack provided after every workout

20% off all products and supplements

Full access to our proprietary Nutrition Planning software

1x/week nutrition accountability appointments

Daily menus for fat loss or muscle gains based on YOUR personal preferences and requirements

InBody 570 body composition scanning (unlimited)

Rock Solid Fitness "Swag Bag" with free gifts inside

Free access to all Rock Solid Fitness In-Body Challenge events and client/staff outings (quarterly)
All you have to do is show up, give your best effort each time, listen to your coach, and stay consistent with your healthy habits – and we
will take care of the rest, to help get you to where you want to be.
The Only question we have for you is: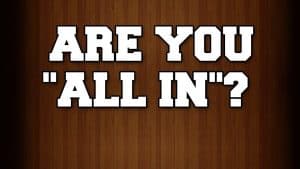 Call us today to get started – 727-282-1800