In Today's Super Busy World, It's Hard To Find Time For Your Own Self-Care.
We Help Busy People Look, Feel And Function Better In Only 30 Minutes Twice A Week.
Working out is hard, especially when you have to juggle work, studies, family, & body pain…not to mention the unexpected LIFE throws at you.
Our CEO Patty Durell and her husband Dave began their careers in Physical Therapy, and came to understand first-hand how significantly people can improve the quality of their lives through safe, individualized strength training programs. Since its inception in 2012, Rock Solid Fitness has helped hundreds of individuals feel great, reclaim their health, and finally do what they love most with the extra time and strength they've gained. Only you can decide how much that is worth.
All that really matters to us is that we guide you out of being stuck in a life lacking energy and motivation, feeling your body is not ready for the adventures you want to take; and help you achieve your best life by becoming your best self, full of vitality and ready to tackle anything.
"Rock Solid Fitness was built on the idea that we could improve the quality of people's lives in our community through strength training, nutritional guidance, education & compassion, one person at a time."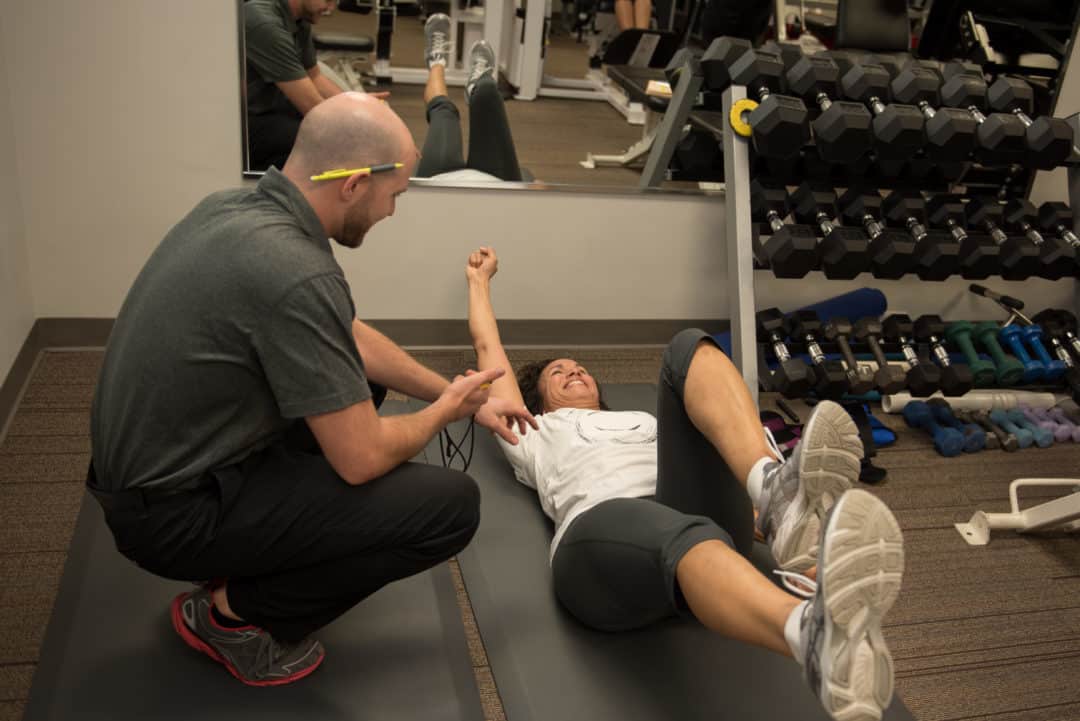 Expert College Educated Trainers
You should have a team of coaches that truly understand YOU
Our Fitness Coaches are all college-educated in an exercise field. They fully understand all parts of the workout: the exercises you need to perform to reach your goal, how to maintain proper form to prevent injury, and the nutritional aspect that make results possible. This depth is rare within the personal training gyms in the Dunedin & Tampa Bay area.
The unique scheduling model allows you to come in and train when it's convenient for you, not us. You have our entire team at your disposal, not just one trainer.
Our Not-So-Secret Formula
Expert college educated personal trainers + a proven, time efficient, data driven program = the unstoppable, best version of you.
Ready to reclaim your health and get REAL fitness results?
Start by giving our program a FREE test run: