Hello, Rock Solid Fitness family! I'm Patty Durell, your trusted Physical Therapy Assistant and CEO of Rock Solid Fitness in sunny Dunedin, Florida. A comment from one of our avid fans recently sparked a rather critical conversation – one that hits close to home and drives the very essence of our work here at Rock Solid Fitness.
Our supporter, a medically inclined woman in her 40s, expressed her concerns about personal training following a car accident that resulted in herniated discs and chronic back pain. Her words were as heavy as they were honest. She said, "I have been hurt before by a personal trainer…" and expressed her reluctance to continue personal training due to the risk involved.
As she went on, she mentioned that it's now an accepted truth that personal trainers can unintentionally hurt their clients. This truth, though difficult to accept, resonates deeply with me, not only as a CEO but also as a professional who has been a physical therapy assistant since 1994.
Let me be clear; personal trainers aren't malicious or negligent. They wake up each day intending to help their clients become fitter and healthier. They invest time and energy into scouring resources like Instagram, YouTube, and other internet platforms to keep up-to-date with the latest workout routines and tips from fitness experts worldwide.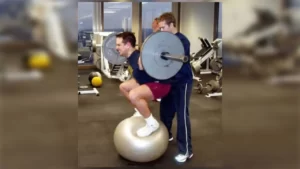 However, the crucial point of concern lies in the kind of knowledge these trainers acquire. Most trainers learn through practical experience and online research, bypassing formal training in exercise science, anatomy, physiology, kinesiology, and other vital areas. This can often result in trainers unintentionally inflicting harm on their clients due to a lack of comprehensive knowledge.
Injury typically arises from two primary sources: excessive force and overuse. When performing exercise, this injury potential translates into exercise selection and exercise technique. Today, let's delve into these critical areas and unpack five ways personal trainers can unknowingly harm their clients.
1. Utilizing Momentum and Ballistic Movements
A significant injury risk lies in momentum-based exercises or ballistic movements, where a moving object, like your body during a jump squat, suddenly stops and changes direction. The force absorbed during such impact places immense stress on your joints, muscles, and connective tissues, increasing the risk of injury.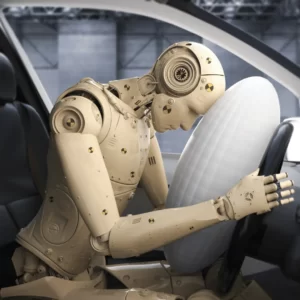 Think of a test dummy hitting a wall in a moving car. The sudden stop translates into a forceful impact. Likewise, imagine your body going from 100 to 0 in a split second during a jump lunge or squat. This abrupt halt generates a significant amount of force, potentially damaging your body just like a car slamming its brakes.
2. Risky Exercise Evaluations
Certain evaluations, such as one-rep maxes, can be detrimental. While it's satisfying to know your maximum lifting capacity, the risk associated with pushing your body to its limit for a one-time lift can outweigh the ego-boosting benefits. Excessive weight can exert undue strain on your joints and tissues, potentially causing serious injuries.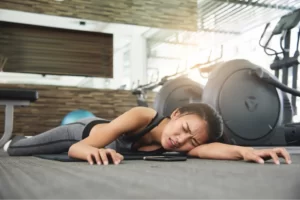 3. Overstretching Vulnerable Soft Tissue Structures
Overstretching soft tissue structures like the bicep tendon or the rotator cuff tendon (specifically, the supraspinatus tendon) during exercises like bench press, chest press, or pec fly can be harmful.
When trainers insist on touching the weight bar or dumbbells to the chest during these exercises, clients may initially enjoy the stretch in their chest. However, this repeated overstretching, coupled with increased weights as they get stronger, places excessive force on their bicep tendons, possibly leading to injuries.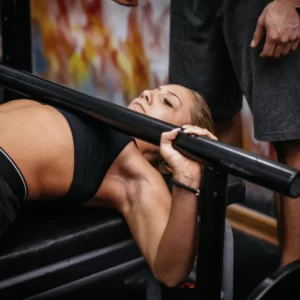 4. Overuse Through Prolonged Workouts and High Repetition Sets
There's a common misconception that more is better
when it comes to workout durations or repetitions. While addicts might believe that more exercise leads to better results, that's simply not true.
If you can achieve similar results in 45 minutes compared to a longer workout or by doing 10 repetitions instead of 100, why would you push your body further and risk overuse injuries? Doing more reps or longer workouts not only wastes time but also increases wear and tear on your body parts, akin to running a car past its recommended maintenance schedule.
5. Mimicking and Simulating Sports and "Functional" Movements with Resistance
Lastly, replicating sports movements with added resistance for strength training, such as swinging a weighted golf club to improve your golf game, can lead to overuse injuries.
Swinging a normal weighted golf club can already lead to injuries in the elbows, back, or shoulders due to repeated movements. Amplifying this risk with a heavier club could lead to serious injuries over time, not to mention completely throwing off the neural pathway of a normal weighted golf club, potentially throwing off your entire aim and game. And let's not even talk about the damage it could do to the poor unsuspecting golf balls. #JustSayin
In conclusion, as a trainer or trainee, it's important to have a thorough understanding of exercise physiology to minimize injury risk and maximize results. At Rock Solid Fitness, we strive to impart this understanding to ensure your workouts are safe, effective, and enjoyable. After all, the foundation of a strong fitness journey is built on knowledge, not just force or momentum.
Stay strong, stay educated, and remember: fitness is a journey, not a destination. Be kind to your body along the way!
– Patty Durell