Keys to Choosing The Right Personal Trainer: 8 Pro Tips
Discover the 8 keys you need to consider when searching for a personal trainer that will help you achieve your ideal body and get results, rather than injuries and lackluster progress. We'll show you our best actionable tips, advice, and examples.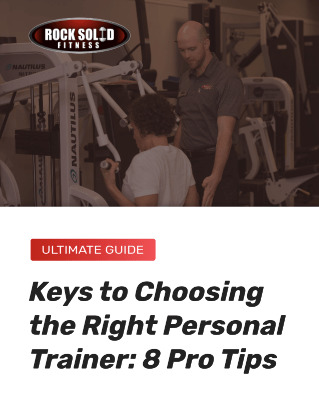 Just tell us where we should send it.
Your email is kept safe and private.
Choosing A Personal Trainer Doesn't Have to Be Difficult.
Finding the right personal trainer for you is a critical decision that you shouldn't take lightly. Your health is your most valuable asset, and staying physically fit and injury free is an essential aspect of your health maintenance program. Some common questions most people have are: 
Here's What You'll Discover Inside: