Shoulder Pain & Lack Of Time
"It's the most efficient part of my day"
Anthony joined us wanting to gain strength and get rid of shoulder pain to be able to enjoy the activities he cares about. Listen to his story.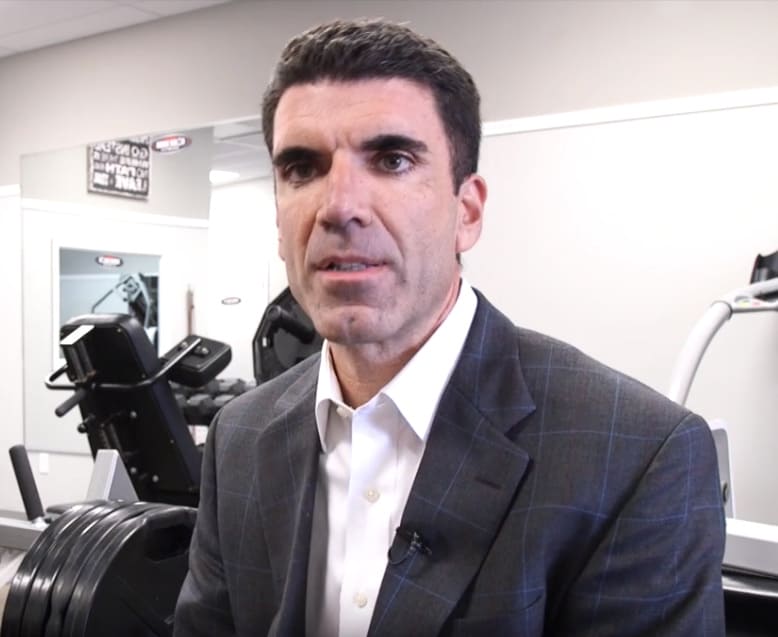 Personal Trainer Reviews Dunedin FL
Success Stories Spotlight:
Wendy
Wendy / Business Owner / My Rating: ⭐⭐⭐⭐⭐
Wendy was dealing with intense back pain and was scheduled to undergo a Lower Back Fusion.

Listen to her story

.
Ready to hit refresh? Get started
Call now to speak to an expert
See what our clients say about us
Our awesome clients share a few words about their experience working with us. We are grateful for their trust and commitment. See what's possible for YOU!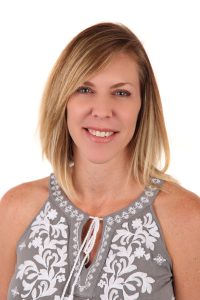 Ali Moraitis
I mean really!!! What place of business can say they have 55 reviews, all 5 STAR?!? This place right here! What an awesome place to work out. You walk out 30 minutes later feeling stronger and even more motivated than the last time. This place should be called ROCK STAR FITNESS because every employee is so positive and makes you feel like a rock star! Not to mention all the degrees each one has to back up their knowledge. There's no other gym like this. Patty, Dave, Drew, James, Amber, Tyler, Mike and Noor... YOU ROCK!
Susan O'Connell
I started with Rock Solid Fitness a month ago when I took them up on their offer for a free introductory workout. When I was finished I felt like I had run a marathon. Never before had I worked so hard in 30 minutes. Since then I've been addicted. If you want a workout challenge and want to be pushed this is the workout for you. And if you think this is like an ordinary personal training session trust me - it's not. This is a no cheating environment - if it looks like it's too easy it won't be for long!
Wendy Long
I started strength training at Rock Solid 2 months ago and am already showing results! During my 6 week BioScan, I showed an increase of 2lbs muscle and a decrease of over 5lbs of fat! I started this in an attempt to strengthen my core in order to avoid a back fusion surgery which I was scheduled for. At this time, I am no longer considering surgery and am hopeful that as long as I continue to follow the guidance and training at Rock Solid that I will be able to avoid surgery completely! Thank you Patty Durell and your amazing staff!
Robert Terzer
The coaches at Rock Solid Fitness are very knowledgeable and experienced. They take the time to understand your fitness objectives and tailor each workout to target and achieve your specific goals. The coaches provide the motivation to be your best. They closely monitor your progress and results are achieved as long as you put in your best effort! Anyone can benefit from coming to Rock Solid Fitness no matter what your fitness level may be!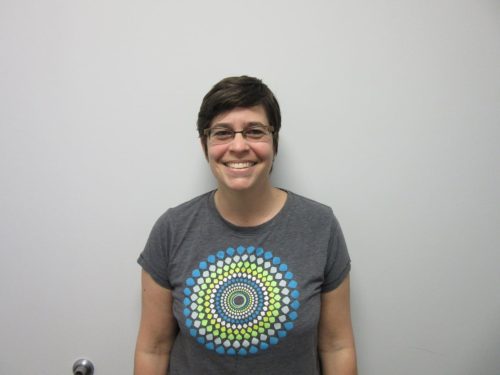 Heidi Quintana
Rock Solid Fitness has changed my life. I am stronger and healthier than I have ever been, and I am so grateful for the supportive, knowledgeable, and enthusiastic trainers and staff. I love how they consider the health of the whole person and build relationships with their clients.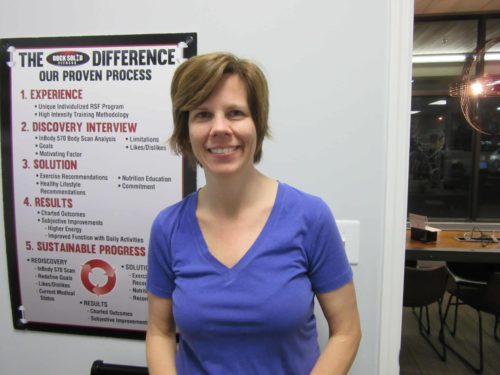 Vicky Fales
The Rock Solid Fitness Trainer Team is a cohesive group of individuals who continue to provide me with focused sessions designed to strengthen me for life. The trainers are professional, knowledgeable, personable and take a personal interest in my progress. I truly feel valued as a person and appreciate the community feel RSF has achieved and works hard to maintain.
Ready to hit refresh? Get started
Call now to speak to an expert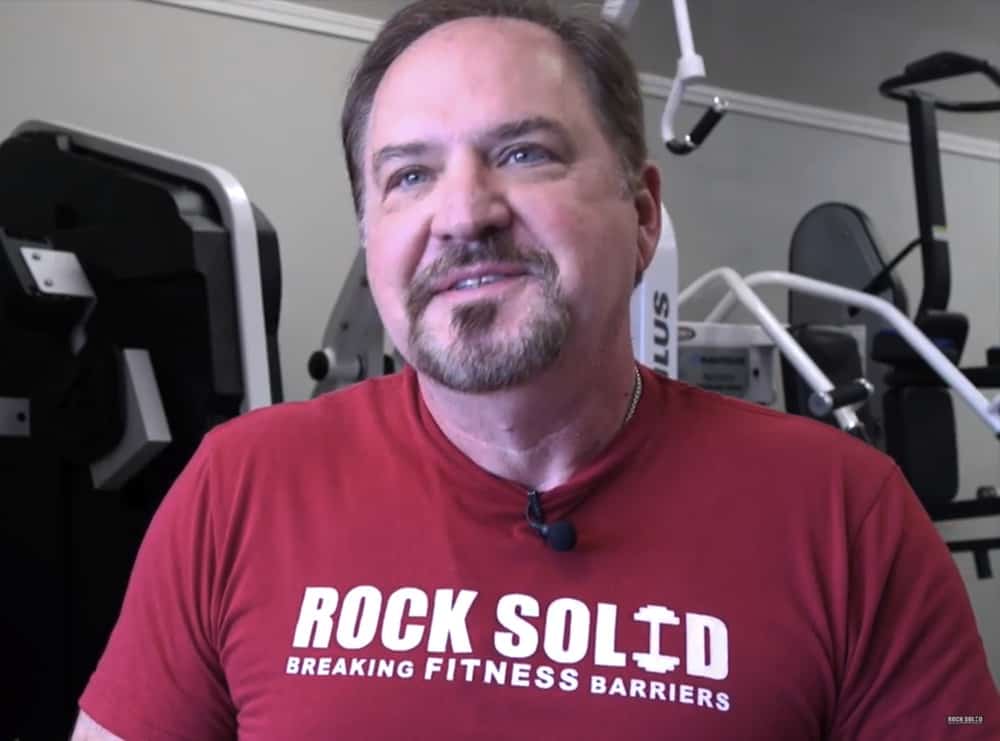 "They encourage, they push, they're relentless"
Carlos joined us after having gone through a knee surgery. He needed help with recovery and didn't want to get hurt again. Listen to his story.