What is the InBody Challenge?
The Rock Solid Fitness InBody Challenge is a 4 week event (which we do quarterly), where we form teams, create special workouts, and monitor our diets with a special software program. Points are scored for different measures of progress, and at the end the team and individual with the most points wins the challenge, but of course every participant wins also by stepping their workout game up.
The Challenge creates a great sense of shared purpose and camaraderie in the studio, which translates into increased effort with both training and nutrition. "A rising tide lifts all boats".
How Does It Work?
The Assessment
The week before the Challenge, each participant get a body scan on our InBody 570 machine.  This measures body fat percentage, basal metabolic rate (critical for the meal planning to follow), and hydration levels, among other things.  A Fitness Coach helps each person interpret the data, which serves as a guide for their training efforts and nutrition plan.  Once the Challenge is over, everybody gets another scan, and we look for improvement, primarily in the form of increased muscle mass and/or decreased body fat percentage.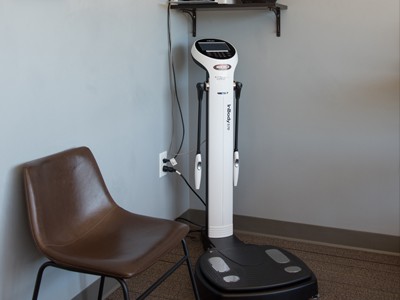 The Fitness Workouts
We create special workouts that are only used for the Challenge. These workouts are super intense! Participants score 1 point per workout for perfect attendance-getting in all 8 workouts without missing. Of course, the higher their intensity of effort, the more muscle they will gain over the 4 weeks-which they also get points for. So we are rewarding ATTENDANCE and EFFORT, not how much weight they lift.
The Daily Menu
Most of the Challenge participants report that the daily menus they create with our special M.A.P.S. software program is the biggest eye opener for them, as well as the biggest game changer.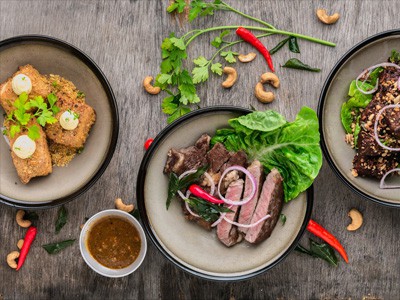 The most common "A Ha's"people report once they start eating according to these menu plans include:
How much food they can actually consume when their choices reflect nutritionally dense, low-calorie foods (we often hear "I can't eat all this!")
That they were previously not getting enough protein
That eating properly for their individual physiology and goals was the missing link to the progress they desire – your body needs the required raw materials needed for such changes, or they will not occur!
We just finished our first week of the Challenge, and there is plenty of excitement in the air – people are training hard, encouraging each other, sharing recipes, and talking smack to the other teams. It's a lot of fun, and extremely result-producing!
Stay tuned to learn the winners!